Going to see Tim McGraw in concert in Brisbane!!!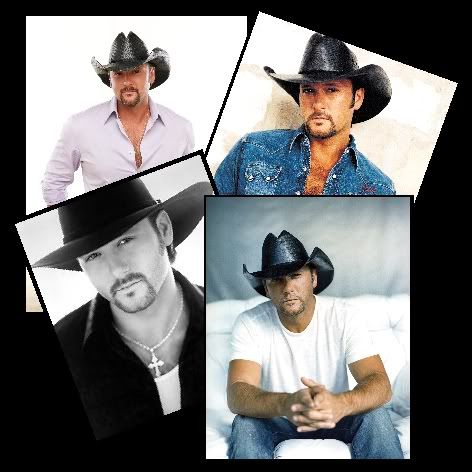 Tim McGraw
<--Click here if you've been living under a rock and don't know who he is!

I've been listening to Tim McGraw's music since 1994 when he released his second album. I fell in love with his music, his lyrics, and it didn't hurt that he was a really nice lookin' cowboy either

Since then his music has only gotten better with each album, and I've wanted to see him i concert SO badly! Last time I went back home to the US I tried to catch a concert then, but he was never in the same place I was going to be at the same time I was, so I missed out AGAIN. A few months ago I saw on TV here an ad for some CDs and underneath one for
Steve Ford
it said 'Touring with Tim McGraw in September'! I almost fell out of my chair! I hadn't heard that Tim was going to be touring here, so I jumped on Google and sure enough, he's doing several concerts around the country, and this will be his first tour in Australia!
I mentioned it to my husband, Wayne, who didn't say much about it at the time, and I actually didn't think he would, since concerts and loud music of any kind isn't his thing, even if he does like Tim (though not as much as I do). About a month ago (I was home sick with the flu), he called me from work and asked if I thought I could take Sept 17th off work. I asked why and he said he thought he'd take me to see Tim in Brisbane. My first thought? "Who's Tim? Do we know a Tim that lives in Brisbane?" lol Then it clicked...O. M. G. He's talking about Tim McGraw!! Needless to say I asked for the day off work and got it, and we're leaving tomorrow morning for Brisbane

I'm so freaking excited, I feel like a teenager..lol
Sooooo I'll see y'all when we get back on Sunday night! Hope everyone has a great weekend...but I betcha it ain't gonna be as good as mine!